Review Materials
These are notes, worksheets and handouts from other AP teachers that we have not had time to use in class - collected at conferences. Things for specific topics are listed under the topic headings. Full year reviews are listed below. These were written for the AP Physics B test.

​AP Physics 1 covers topics #1 - 10; AP Physics 2 reviews briefly topics #1 - 9 and covers 10 - 13
Most of these were for AP Physics B and are slowly being revised.
New versions will post when AP Physics 1 is being offered again.

1. Kinematics Review

kinematics review packet - Martin Kirby/Bertrand
one dimensional review - Wayne Mullins
two dimensional review - Wayne Mullins

Physics Kahuna - aka Glenn Knapp
First order stuff - if this one drives you crazy, don't use his other stuff
How to Study
1 one dimensional motion
2 free fall
3 vectors
4 projectiles
5 kinematics wrap up


Kinematics Review

3. Circular Motion and Gravitation Review

Kirby/Bertrand

Rotation and Oscillation

Wayne Mullins

Centripetal Motion

Physics Kahuna

1

Gravity

2 Torque

3 Centripetal Force

4 Torque Wrap Up

5 Satellite Stuff

6 Gravity Wrap Up

Columbia vulnerability

orbit and Seasons

Circular Motion Review

5. Simple Harmonic Motion


Kirby/Bertrand - doesn't have one specific for this

Wayne Mullins

Oscillations

Physics Kahuna
1 Harmonic Motion (rest is with waves)

7. Heat and Thermodynamics

9. Circuits

Kirby/Bertrand
Current

Wayne Mullins
Circuits

Physics Kahuna
1 Electric Current
2 Electric Current DC
3 Internal Resistance
4 Current Wrapup
5 RC
6 More Circuits

11. Waves

Kirby/Bertrand
Sound

Wayne Mullins
Sound

Physics Kahuna
1 Harmonics
2 Waves
3 Sound
4 Sound Wrap up
At open end of tube



13. Modern Phyiscs

Kirby/Bertrand
Modern Physics

Wayne Mullins
Modern Phyiscs

Physics Kahuna
1 Nuclear Physics
1 Nuclear Physics LP (slgihtly different)
2 Applying Binding E
3 Quantum Info 2
3 Quantum Info
4 Quantum 2 Info
4 Quantum Wrap up
Quantum 2
Quantum LP



2. Newton's Laws or Forces Review

forces review packet - Martin Kirby/Bertrand
forces review - Wayne Mullins

Physics Kahuna
1 Newton's laws
2 applying forces
3 friction
4 Netwon's laws wrap-up
free body diagrams stuff one
free body diagrams revisited
Galileo - his place in science
Newton on his laws
Forces Review

4. Work, Energy and Momentum Review

Kirby/Bertrand

Energy Review

Momentum Review

Wayne Mullins

Energy and Power Review

Momentum

Review

Physics Kahuna

1 Work and Energy

2 Energy and Springs

3 Power

4 Energy Wrap up

Shuttle Wing Hit

Work and Energy Review

6. Fluid Dynamics


Kirby/Bertrand
Fluids

Wayne Mullins - doesn't have one specific for this

Physics Kahuna
1 Fluids
2 Buoyancy
3 Moving Fluids
4 Fluids wrapup
5 Fluid Concepts
Interpretation of Bernoulli (wind tunnel stuff)
Pressure column graphic

8. Electrostatics

Kirby/Bertrand
Electrostatics

Wayne Mullins
Electrostatics

Physics Kahuna
1 Static electricity
2 Coulomb's law
3 Electric Fields
4 Electric Potential
5 Potential Difference
6 More Electric fields
7 Capacitance
8 Static Wrap up

10. Electromagnetism

Kirby/Bertrand
Magnetism

Wayne Mullins
Magnetism

Physics Kahuna
1 Magnetism
2 Magnetism 2 (RHR)
3 Magnetism - Induction
4 Magetism Wrapup
5 Let there be light (Physics groaner cartoon)

12. Optics

Kirby/Bertrand
Geometric Optics

Wayne Mullins
Geometric Optics
Physical Optics
Ray Diagrams 1
Ray Diagrams 2

Physics Kahuna
2 Optics
3 Interference
4 More interence
5 Light wrap up

Full Year Reviews

Jeopardy Board 1
Jeopardy Board 2
Jeopardy Board 3

Semester 1 Final Exam Review - author unknown


Powered by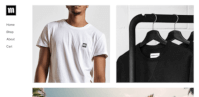 Create your own unique website with customizable templates.